About Us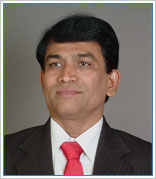 Mr. Ganesh B. Thumar, proprietor of the Company is Gold Medalist Mechanical Engineer in 1978 and he aimed to touch the TOP Position by 'Best Quality and Services to Customer". He worked hard and strongly believes that customer's satisfaction is the path of Success.

Ashish Engineering Works was established as a proprietary tiny unit in the year 1984 and started manufacturing & supplying Automobile Components. Precision Engineering Components were also manufactured for General Machine Tools, Textile Industries, Agricultural Products Industries, Tractor Industries, Railway, Marine and Aviation Sectors. In the span of 30 years, it has expanded the manufacturing base with additional and sophisticated CNC machine tools and the latest inspection instruments. Gradually we identified greater opportunity in Engine Parts & Components sector due to its ever increasing repeated demand of OEM and replacement market of Local and Global as well. From the beginning, the turnover growth rate of the unit is increasing every year, is the result of team work of highly motivated, dedicated and quality conscious personnel. At Present, It is spread out in 18000 Sq. ft. area, with 10000 Sq. ft. constructed factory building and 8000 sq. ft. garden and parking.

Today, Ashish Engineering Works is a leading name in the field of Auto Parts & Component markets due to its considerable share in local markets and growing overseas exports to the reputed companies. Capacity to develop and supply high quality precision components in short time is the main characteristic of the company.

We believe in high quality product that reduces the production cost as well as satisfies the customers. Due to constant innovation in conventional machinery to get better results as well as investing in CNCs and SPMs to handle mass production with speed and accuracy at reduced energy and also provide high quality products at most competitive cost.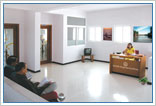 We have made this possible with our highly skilled team of Engineers and Technicians. In the manufacturing most of family members are engaged, hence no man-power turn over at senior level. This strength brings us better result of quality, and competitiveness cost. Finally 100% customer satisfaction.